After coming back from teaching back-to-back workshops in Botswana in Spring I got a call from my Capricorn Safaris, my ground operator in Africa, asking if I wanted to take over a Wilderness Travel trip they had scheduled for late September, but which had no signups. Wilderness Travel, Capricorn Safaris, and byThom have a long-term relationship that is co-dependent upon lodges. When a trip gets cancelled last minute, the lodges don't like that because they end up having to market a big block of rooms at the last minute, so negotiations in the future with those lodges get more complicated. 
So after clearing the idea with Wilderness Travel, I said "okay, let's try that" and publicized the trip as a byThom workshop. Within a couple of days, it had filled. Lodge relationship preserved (yay).
One of the reasons why I wanted to try this trip is that I haven't previously offered a workshop so late in the Botswana safari season. Literally, we were going to close down Capricorn's year, as by mid-October it gets really hot and the rainy season begins (as I write this it is 104°F (40°C) with rain forecast two days this week). 
The good news about late season is twofold: (1) it's the end of the dry season, and animals have to congregate at the remaining water sources; and (2) the brush and trees have all lost leaves—some are starting their regrowth cycles now in anticipation of the coming rains—so it's easy to see into the landscape and find animals that aren't on the beaten path. The bad news is that it tends to be hot. We averaged temps around 95°F (35°C) at each day's peak, though nights fell down into the 60's, sometimes low 60's F (teens C). 
The other reason I wanted to do this year's trip is that I'm still trying to fill the last spot in my teaching partner Tony's trip next September. My hope is that by showing you all that was on display this year via this blog, you'll be motivated to sign up for next year's trip (but don't wait too long, there is only one remaining tent available, which can be shared or single). Two things about that trip before I continue: (1) it's the last byThom trip at the old workshop pricing (every supplier has raised prices for future trips); and (2) I'll be there for the first day to do my usual pre-safari teaching, plus I'll show back up at the end to look at how everyone did. That said, Tony has proven to be a very good instructor, so I have no doubts you'll learn a lot from him while I'm off exploring new possible areas to take future workshops to.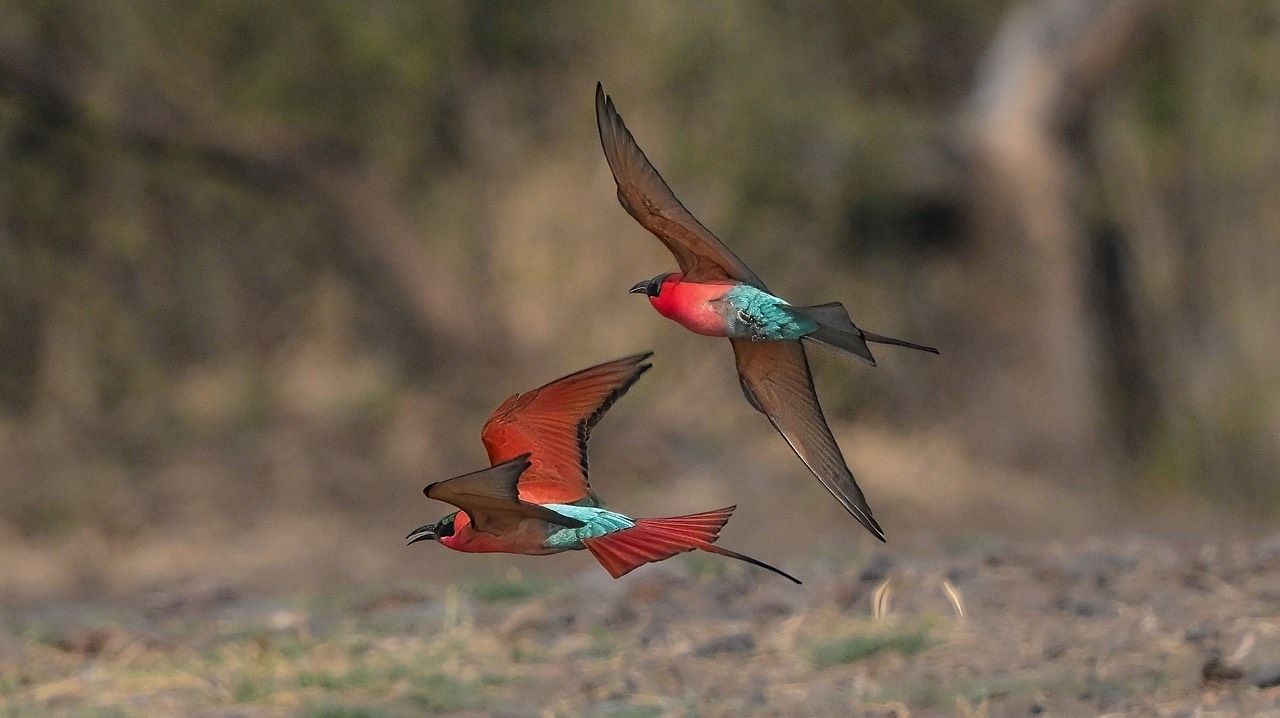 I should also point out that next year's trip is likely to be a birders delight. First, Tony is a bird photographer, first and foremost. He knows the species and their patterns better than I do. Second, next year's trip is even more centered on the available water sources, which is where the birds all collect (as do the mammals). Third, it's the time of year that the heron rookery is active (foreshadowing). 
If you're interested in next year's trip, see the official workshop page for it. Signups are extremely limited.
Without further ado, it's time for Tony to take you through this year's trip. Unless it's in brackets [like this], the following is Tony's telling of this year's workshop, with Tony's images illustrating each day.