News/Views
Time to catch you up on a few things that happened while I was offline. 
7Artisans announced the II versions of the 10mm f/2.8 fisheye, 55mm f/1.4, and 60mm f/2.8 macro lenses, including now bringing them to the Nikon Z mount.
Strangely, the Pentax 560mm f/5.6 lens has been discontinued. This is unexpected, as this lens provided a nice 800mm equivalent for that APS-C body that Pentax just iterated. True, it was not a stabilized optic and had an optical design more like a refractive telescope, but still, this leaves the 150-450mm f/4.5-5.6 as the "long lens" in Pentax's lineup. 
Sirui introduced a 75mm f/1.8 1.33x anamorphic lens. (Also added 24mm and 75mm anamorphic to zsystemuser).
Apple added support for uncompressed raw (XT-4 and X-S10). Now trickling down to macOS applications.
CaptureOne was updated to support Apple M1 processors.
Luminar AI 3 was updated to support Apple M1 processors.
Topaz updated Sharpen AI to version 3.1, deNoise AI to version 3.1.
Canon leaked more details on the R3.
Plus we had a number of firmware updates (databases on sansmirror.com, dslrbodies.com, and zsystemuser.com updated):
Cameras: Canon 1D Mark II, Canon 5D Mark IV, Panasonic GH5S, Panasonic G9, Panasonic G100, Sigma fp
Lenses: Nikkor 16-50mm lens
Starting this weekend I'm going to take a short break from posting new articles on my sites, even though I know that there are several new products coming that I would want to write about coming during this period. Don't worry, though. While I'm not posting new material I'll still be working behind the scenes on reviews and other articles of interest, and I'll catch up with all the announcements when I return. 
I typically take at least one long break from posting each year. This year's unexpected issues have me moving that up from my usual August time frame that I typically go silent in. 
I'll be back to my regular site posting schedule sometime during the week of June 7th. 
It seems that we're slowly finding out about just how tight things really are in the supply chains for the camera makers. Sony has already transitioned two bodies to a new rear LCD due to the problem of finding parts. Now Fujifilm has announced that deliveries of the X-S10 and nine lenses are impacted by "delays in parts procurement." 
None of the camera makers is going to be immune from the problem, it seems, and this comes at a time when demand for cameras is increasing again. We're going to have a very tight supply of new gear this summer, it seems.
Meanwhile, new product rumors are all raising eyebrows among those waiting for upcoming gear:
Fujifilm won't announce another X model this year. Well, if they can't get parts for a model that should be a best seller, I fully understand that they might not want to launch other X models into the fray. But I actually suspect that Fujifilm has seen delays in the X-Trans V image sensor that will be used in the next camera, and this is the primary driver of the upcoming X-drought. Meanwhile, the GFX50S Mark II will get announced in fall, but it's really just the same 50mp sensor with the GFX100S body changes (which should make it less expensive).
Sony's next APS-C camera isn't an A6600 replacement, but rather another in the line of ZV-1 and A7C vlogging-style cameras. Okay, I get it. Sony will then have 1", APS-C, and full frame vlogging-centric cameras. But does the market need that much choice? Moreover, this doesn't really tell us anything about where Sony sees APS-C going as a still photography tool.
The likely GH5 II isn't getting a lot of love. We've all seen the full spec sheet on the II model at this point, and it seems much more like a firmware update than a product update. The net result is that the m4/3 crowd is once again wondering whether m4/3 is dying off; will there ever be a new sensor and capabilities offered by either OM Digital Solutions or Panasonic? I think there will be, including a GH6 development announcement soon. Again, parts availability may be pushing everyone's schedule backwards, so don't read too much into missing future models.
Smartphones try bigger image sensors again. Sharp teamed up with Leica to produce the Aquos R6, which uses a 20mp 1" sensor—likely the well-known Sony one—along with a Leica designed lens that is 19mm equivalent. That seems odd to me. 19mm is nearly a 90° horizontal angle of view. Hold your arms out in front of you at 90°. Is that the most likely angle of view you want to take smartphone photos with (landscape photographers, notwithstanding)? Probably not. Thus it's likely that portraits and other images will often be "zoomed" (cropped), which of course has an impact on overall image quality and thus doesn't necessarily distinguish the 1" smartphone all that much from some of the smaller image sensor ones. That said, this is another attempted nibble upwards by smartphones, reducing the dedicated camera space that makes sense.
Are the Olympics On or Off? And what does it mean if they're On or Off? Hard to believe we're less than 70 days away from the 2021 Tokyo Olympics and it isn't clear if or exactly how they'll be held, let alone how many photographers will show up and want to be using CPS, NPS, and SPS loaners and services. Tokyo is currently in a state of emergency again. Officially, the government says the Olympics will be held "no matter what." Yet we're seeing uncharacteristic protests in Japan to cancel them, and those seem to be growing. Personally, I think we'll see the Olympics happen. The camera-related question is this: given all the restrictions that are likely to be in place, will we see any promotion from Canon (R3) and Nikon (Z9) centered around prototypes being used by some photographers? It's seeming less likely that there may be a broad loaner program, and more likely that only a few prototypes will be shared most likely with Japanese media organizations. If so, there will be a much more controlled information flow about these upcoming products than if Western agencies get access to them.
Much as the quake/flood impacts of 2011 had a tangible effect on supply of a number of camera products, the pandemic-fueled supply chain disorder of 2021 is doing the same thing this decade. As much as all of us want 2021 to be a "normal year" for photographic products, it's not trending that way. 
One thing that has happened since Internet photography sites started chasing business-related articles is that "statistics" are being carefully chosen to support a brand-fan contention. 
I was reminded of this when I saw Map Camera's April statement of the top-selling cameras from that large camera store in Japan. #1 in April? The Pentax K-3 Mark III crop-sensor DSLR. Wait, aren't crop-sensor DSLRs dead? Apparently not in April in the largest online store in Japan. Yet I only saw one site report that "statistic." (in order, the other best sellers according to Map Camera that month were Canon R6, Sigma fp L, Canon R5, Fujifilm X-S10, Nikon Z6 II, and Sony A7C, which probably explains why no Sony-related site reported that data ;~).
I put the term "statistic" in quotes because virtually all of the "information" now being disseminated and discussed about market shares, unit volume, or best sellers is based upon data published by vested interests without any clarity of how the data was obtained, monitored, or verified. Much of the so-called public data also comes from sources that have hidden marketing promotions, or spoofs, in place, too. 
With camera stores (and online sources, as well), what they actually sell these days is determined by: (1) what they have available to sell (e.g. in stock); and (2) what they're promoting to sell due to hidden manufacturer or other incentives. Moreover, you'll notice that these short-term reports ("this month's best seller according to X") tend to show up on brand-specific sites only when that brand is "winning." Misinformation is reporting something incorrectly. Disinformation is reporting something knowing that it isn't necessarily correct.
I've tried to report market share statistics using only legitimate, known-process data and statistics. Unfortunately, there aren't many sources for those, and most are behind an NDA paywall that requires press not to disclose specifics (though we often can use the data to comment on trends or general aspects of the market). 
One reason why Nikon's quarterly reports are so valuable in assessing what's going on is that Nikon—under penalty of investment laws—discloses actual unit volume and uses another known data set, the CIPA shipment reports, to provide clarity on overall market share numbers. Canon mostly does the same thing, though it has had a few unit shipment disclosure lapses, plus Canon tends to use their own overall market estimates rather than CIPA's. Fujifilm, Sony, and Panasonic bury any unit volume data and rarely disclose it, thus any public source that is specific about market share for those brands tends to be unreliable. Olympus used to disclose unit volume just as Nikon does, but now that they've been spun out to a separate, private company, that data is no longer available or certified under financial law. 
I've long reported Nikon's ILC market share using Nikon's certified numbers against the corresponding CIPA shipment numbers. Nikon was under 25% in the late 1990's, bounced around reaching a high of 39% in the DSLR era, and is currently down to 15%. Nikon has several times in their history pursued a consumer camera rush only to pull back to primarily the enthusiast/pro market. It seems that they keep finding they can't sustain a true mass consumer-focused effort (hint: marketing, messaging, support, consistency, and a true customer-company relationship all break down during these pursuits, so it becomes about being the "low cost seller", which isn't necessarily a profitable position, and certainly at odds with everything else Nikon does as well as their corporate structure). 
I've also used a crude generalization that's now been picked up by others: the ILC market since the 80's—it really started to form this way with the introduction of the Minolta Maxxum and the shift to autofocus—has had a clear leader, along with clear second place and third place competitors, and these three syphon up the vast majority of the interchangeable lens camera customers. I've written that this tends to be +/-5 points from the 45%, 25%, and 15% market share positions, which is about where we're at today. Call that a duopoly (45+25 = 70% of the market) or a triopoly (85%) if you want, but it means that if you're not one of the top two or three competitors, your perceived presence due to ongoing market share is going to be small. Even the third position is perceived to be small, though it has generally been a profitable one.
However, the second aspect that tends towards disinformation on the Internet is the fact that crop sensor and full frame are almost always conflated. Lower price = more sales (but not necessarily profit). Right now the lowest-priced DSLR on B&H's site is the US$449 Canon T7 DSLR with kit lens. You'll find several pages of crop-sensor DSLRs before you get to the lowest-priced full frame one, the Nikon D610 at US$999 without lens. Mirrorless is much the same, with pages of choices ranging from US$499 before you get to the lowest-priced full frame one, the Nikon Z5, again at US$999 without lens.
For a company like Nikon that has focused most of their current engineering effort and their messaging on full frame, and specifically via two higher-priced mirrorless cameras, the Z6 and Z7 (now in II form), it's inevitable that they'd lose market share, as those cameras currently start at US$1499. Can they lose market share but re-obtain profit share? Nikon says they can, and I believe them. But doing that primarily with higher-priced full frame cameras means that their unit volume will be down considerably from Nikon's DSLR heights. 
While all the dogs on the Internet seem to be predicting Nikon's failure, I actually believe that Nikon's current strategy of concentrating on a smaller volume of up-market sales should do just fine: they have a huge installed base of DSLR supporters to draw from, those folk will eventually have to make a mirrorless decision, and Nikon doesn't need them all to come along, as Nikon's no longer pursuing a volume strategy. I would say, however, that dissonant messages, such as no-screw drive lens support in the lens adapter, don't help them and Nikon needs to get rid of those frictions to transition sales as soon as possible. But Nikon really doesn't need anything more than a well-considered Z30, Z50, Z70, Z5, Z6, Z7, Z8, and Z9 set of cameras, and they probably don't need the first one, or maybe even the first three.
Canon, meanwhile, continues to pursue the "largest market share" strategy. I'm not sure how that works given their current product mix. Most of Canon's current volume is a long tail of crop sensor DSLRs coupled with the doesn't-play-well-with-RF, crop-sensor, M-mount mirrorless models. Canon's current efforts feel a lot like Nikon's 2011-2014 era (the Nikon 1 was an incompatible crop sensor mirrorless camera, and Nikon was pushing consumer DSLRs and mirrorless as if they were Big Macs). It still feels to me like Canon doesn't have the rationalized focus that they'll need long term. Sony has such a focus, so if Canon can't get their ducks in a row their choices will be (a) loss of profits in the ILC lines; or (b) loss of market share as customers recognize the product chaos and vote for a company that seems more organized.
But let's get back to the headline: does it sell? Yes, it does, pretty much no matter what "it" is. As I write this, Canon, Nikon, OM Digital Solutions, and Sony appear to be profitable on the volume of sales they're currently making. With Fujifilm it's unclear, as they only talk about "revenue" in the Electronic Imaging business, never "income" (profit). With Panasonic and Ricoh (Pentax), the camera results are so small compared to the overall companies, that it's impossible to tell even what their revenue performance is like, let alone profitability. Furthermore, Ricoh is about to relegate digital cameras from their Other SmartVision group to the Other Other group (!), where the overall Other umbrella is already just 1% of the companies sales. In other words, digital cameras is about to reach true rounding error level in terms of sales at Ricoh.
My advice has never changed: buy what you need first and foremost, buy what you want secondarily. You've got plenty of choices these days, and last week I pointed out that the top all-around cameras currently come from three different companies (who just happen to form that triopoly). 
Am I disappointed that Nikon's market share is currently 15%? Yes, but mostly because I believe that they could have pursued their current strategy and achieved better results than they have. Am I upset that Sony now has the second largest market share? Not at all. The A1 is quite a nice camera, as are many of Sony's other recent offerings. Sony deserves to reap the benefits from having survived their transitions (from Minolta to Sony, from DSLR to mirrorless, from SLT, etc.) and now putting more maturity into their products. Do I appreciate Canon's #1 market share? On one level, sure, as it's hard to turn a battleship and stay on top as they have. But frankly, I find Canon's overall lineup a mess right now. Love the R5 and R6, but most everything else doesn't quite feel right in some way. 
Even though Pentax has completely disappeared within the huge Ricoh conglomerate, none of the current camera makers are going away, and the three biggest ones are currently profitable, as well. There's too much angst among the buying public that's not deserved, and mostly now being fueled by vested-interest disinformation. It's unfortunately become all about bragging rights on the Internet ("we're #1, woo-hoo"). 
We as consumers actually have an abundance of product riches to consider. Recent camera introductions from pretty much everyone provide us with better performance, more features, and better connectivity than we've ever had before. Couple that with a clear step forward in lenses that's come with all the recent mount changes, and I'd say this: if you can't find a camera that will suit your photographic needs for the foreseeable future, you're not looking. Of course, parts shortages and overseas shipping issues coupled with current buying demand may mean that the camera you do find isn't in stock ;~). But that just means it is selling, doesn't it? 
Nikon made their fiscal year financial presentation in Tokyo today, and the numbers were pretty much what's been expected for some time now (due to Nikon's earlier statements about restructuring costs). I won't bore you with all the details. Here are the top highlights:
Due to the write-downs and restructuring costs, the company lost money and the Imaging Group lost money. 
Nikon's negative cash flow issue will now end, and the equity ratio has already improved (it was already very good).
The Imaging Group loss was less than forecast due to better-than-forecast sales in the last two quarters.
ILC market share was 15.2% (850k units). Lens market share was 14.8% (1.35m units).
Z6 II and Z7 II sales were strong, and they can't build to demand yet.
The forecast for the current fiscal year (April 1, 2021 to March 30, 2022) had these highlights:
Company and Imaging Group both will make a profit. Actually, Nikon is forecasting a profit in all 5 of its groups.
The Imaging Group profit will be modest, but sales are expected to be up 10% (mostly through a better first half of fiscal year).
ILC market share is forecast at 12.9% (750k units). Lens market share forecast at 13.4% (1.3m units). The all-vendors ILC unit volume is expected to be 5% higher (Canon estimated 10%). 
Additional cost reductions forecast of 11b yen in the fiscal year for Imaging, which will bring the planned cost reductions to an end.
The most interesting line in the presentation (for photographers) was: "Enhance customer satisfaction and the quality of sales by launching flagship bodies, expanding our lineup of distinctive lenses and providing applications that enable new ways of expression through images." Bodies, as in plural. Applications, as in software.
Two other interesting points (1) was a clear reduction of available Imaging Group inventory during the year (it had risen to a peak in fiscal 2019 and has been coming down since); and (2) China is surpassing the US as the largest regional sales outlet. Meanwhile, for those on the Internet that believe Nikon isn't investing in R&D in Imaging because of all the losses, R&D is expected to be 16b yen (down from 16.9b yen), and still at about 10% of revenue, which is above their historical average. 
So: nothing particularly new to report, as Nikon had already front-loaded all the bad news into earlier announcements. 
I suppose the thing that will get the most discussion is market share. Historically, the top three ILC market share positions have generally been +/-5 points centered on 45%, 30%, 15% (which totals 85-95% of the total market). In the DSLR era, that was Canon, Nikon, and Sony, in that order. Now that we're in the mirrorless era, the new order would be Canon, Sony, and then Nikon, pretty much in the same ranges. So Nikon and Sony have switched places. Canon is pursuing a market share strategy, trying to keep as close to 50% market share as is possible. Nikon is pursuing a profitability strategy, being satisfied (for the time being) with third place. Sony's strategy seems to straddle the two goals, both wanting more market share and more profit. 
Now that the bad news is out of the way, I expect Nikon to announce new mirrorless products soon. As noted before, that would likely be the Z30 and more Z lenses. But maybe it's a different body (the Z30 definitely wouldn't be a "flagship body.") Of course, the supply chain and pandemic disruptions are still ongoing, so the camera companies are all struggling to get their new products to market in sufficient quantity. 
Canon and Nikon seem to be in a race to see who can discontinue the most DSLR lenses. The latest being Nikon's rumored discontinuation of the 16-35mm f/4G FX and 16-80mm f/2.8-4E DX lenses (plus several others). Note I wrote "rumored." The information going around on the Internet is mostly based upon an article in Japan (asobinet.com), but at the moment these lenses haven't appeared on Nikon Japan's archived product list.
I'm not sure that people are understanding what's really going to happen (at least here in the US). California repair law is what basically sets the standard in the US. Effectively, that says that a company such as Nikon must keep enough parts to be able to repair products for seven years after cessation of manufacturing. 
What the discontinuations of production means—some of the so-called discontinued lenses are still being sold new—is that the clock starts ticking for reasonable repair expectations. Production ended for many Canon and Nikon DSLR lenses in 2020, so the repair services of those companies for those products will likely run out in 2027. At that point, what happens is that used lenses start get cannibalized for parts by third party repair shops. It's unclear, however, whether some parts can be easily scavenged that way on the sophisticated AF-S and VR (IS) lenses. 
I'm not particularly worried about discontinued lenses. I already have a small number of lenses that are past "guaranteed repairability." I'm willing to move on. 
However, Nikon's reputation among enthusiast and pro photographers is heavily influenced by the strong legacy support it developed. For example, until recently, Nikon was still making some manual focus AI lenses that have been in production longer than some of the customers for them have been on the planet. What we're seeing out of Nikon lately is a move away from legacy support (Nikon 1 discontinuation, lens discontinuations, no screw-drive in the FTZ adapter, and eventually, DSLR discontinuations). 
Moreover, Nikon has several recent exotics (e.g. 180-400mm f/4E, 120-300mm f/2.8E) that are very high priced and obviously still being made. However, the savvy enthusiast is looking at all the lens cancellations—including supposedly the exotic 200mm f/2—and saying "I can't afford to buy that lens if they're going to discontinue it soon and start the repairability clock ticking." This is one reason why I suggested last year (and again this year) that Nikon needed a F-to-Z conversion option for the exotics. Even if that was fairly high in cost—say US$1000—I'd be more inclined to buy that 120-300mm f/2.8E today if I knew I could move it over to the Z mount when I needed to. Remember, I'm shooting sports with the D6 these days, but Nikon wants to sell me a Z9 soon.
Meanwhile, Canon is still selling EF mount cinema cameras but discontinuing EF lenses right and left. Neither Canon nor Nikon seems to be all that interested in the continuing customer all of the sudden, but wants simply to move into their future product lines completely. No doubt some of that is that these new products are assembled by robots, have fewer alignment and test steps in the manufacturing cycle, and should generate new lens replacement cycles, as well. 
Still, things aren't going to go as smoothly for either company as they hope. Breaking of legacy support always opens up a customer's next buying decision to competitive products. For Canon, I'd bet on loss of market share. For Nikon, they already gave up on market share and are looking solely at on-going sustainable profit. 
Personally, I don't get all that upset about the moves that Canon and Nikon are making. I'll make the best choices for me photographically for the foreseeable future, which may not be Canon or Nikon in some cases. I don't think of my lenses as "investments," but rather depreciating assets used to produce revenue. You calculate their return over expected lifetime. At some point you do the same thing with a US$12,000 lens you bought as Nikon just did with some factories: it no longer produces viable revenue (reward for most of you) so you sell it off and move on to something that does.
I'm going to once again state what I believe to be obvious: Nikon is so narrowly focused on profiting during contraction that ironically they're leaving some money on the table as they do so. Ditto Canon, though with them it's keeping market share on a product pivot that they're focused on, not so much profitability. 
The real issue here is the so-called chilling effect. The string of recent discontinuations make it less likely that someone will put out big money for a product right now, at least in the F-mount or EF-mount. Which, of course, makes the sales of those products go down and the companies even more likely to discontinue more of them. It's a vicious circular cycle, unfortunately. This is exactly the point where a clearly worded statement of intent (road map) would help clarify the air and restore some buying confidence. 
Let me put it this way, if you knew that there'd be a three-DSLR lineup for the foreseeable future (with updates to firmware and/or products), you'd be more likely to buy the remaining DSLR lenses. So, consider a D580, D880, and D6 II. Suddenly it makes more sense to buy the 120-300mm f/2.8E. Alternatively: all the current DSLRs will phase out as their sales drop below sustainable levels (e.g. road map says no new DSLRs). In which case fewer will want to buy a 120-300mm f/2.8E lens, so it's more likely to go away, too. That second scenario works for the moment, as neither Canon RF or Sony FE has a 120-300mm f/2.8 lens to sell mirrorless users, so the Z system isn't at a deficit.
I've been saying it for some time now: the camera makers (particularly Canon and Nikon) want you to transition to something new. But they remain largely silent on how that transition is supposed to work for customers, other than you buying all new gear. Not that Nikon was all that forthcoming in the past. But now, more than ever, Nikon needs to have clear, focused, meaningful messaging to their loyal customer base, or else risk losing more of them than they'd like to. 
Unfortunately, something in a recent update has broken the image links in this site (and partly in my others sites, as well). Due to a family emergency I've been dealing with, I don't know how fast I'll be able to get things worked out, so bear with me.
Until I do, all posts for all the sites will be here on the byThom News/Views page without images added until I can get time to work out the problem.
Will eventually be published on zsystemuser.com
Believe it or not, we're less than 100 days from the start of the Tokyo Summer Olympics. If the Z9 and the two big lenses are going to appear for these games, I think we'll be getting some more information in the days prior to the Opening Ceremonies. 
But since everyone is bemoaning the lack of announcements from Nikon all of the sudden, let me set out what I think Nikon will be saying in the next 100 days. I believe the following is the order of Nikon press information to come during that time:
Fiscal year 2021 results. Typically done in late May, and covers the period from April 1, 2020 to March 31, 2021. This is preceded by executives meeting with key press, and it's often during that period we learn generally about some near term new products. Yes, the final report for the year will have bad news, as Nikon has already told everyone that they'll be doing aggressive write downs. We pretty much know the gross level of the financial details already; it's the final details that are being whispered now and revealed through the final public announcement. Historically, Nikon likes to get rid of bad news before discussing new product. Which is why...
Z30 launch, 18-140mm DX lens launch; possibly a 10-20mm DX surprise announcement. This could be first and occur while the executives are previewing results with press, but I'm currently betting it will happen after the fiscal year results are officially reported. Why? Because parts shortages and pandemic travel are slowing Nikon down right now from the pace they'd like to be taking. But more importantly, this would give them something new and positive to discuss right after disclosing last year's bad news. Since we'll also have the fiscal 2022 estimates at this point, we'll also be able to get a sense for how Nikon thinks this new camera will help take over the entry point load from the D3500. 
The 28mm and 40mm compact lens launch. This might happen with the Z30 announcement, as these two compact lenses match up well with that camera and the full frame folk are getting hungry for anything new. 
Another development announcement. Since the Z9, 400mm f/2.8, and 600mm f/4 are going to show up in some form by mid-July—probably as loaners to NPS members and agencies at the Olympics—Nikon is likely to disclose some more information about them (it'll get out anyway, so why not get the message out yourself?). We're likely to learn more details about the Z9's features and performance, but probably not all the specifics. I suppose it's possible that Nikon might do a full launch of the Z9 but with availability in late fall, but at the moment I don't get the sense that this is what Nikon will do. Nikon likes to keep the deep details and the full technology explanations for the month prior to shipments. I don't at all get the sense the Z9 is ready to ship, though prototypes are beginning to circulate.
Wild cards: other lenses on the known Road Map, and a new Lens Road Map.
A few points: Nikon wants to start their new fiscal year out strong, so I believe they are motivated to ship something in June so that it shows up in their Q1 results. They'll have the same motivation again in August/September, and then finally in November/December. My expectations that these quarterly "pushes" will be (Q1) DX, (Q2) lenses, and (Q3) Z9. The corollary is that I'm not expecting a "surprise" Z camera or lens from Nikon until their fiscal Q4 at the earliest, which puts us into early 2022. 
Am I right? Could all this change? 
This has been one of the stranger periods in Nikon history, and they've had some strange ones (e.g. having to emphasize the Nikon 1 system after the quake, tsunami, and flood impacted all their other ILC production in 2011). One of my Tokyo sources says that things are indeed a lot like 2011 at the moment, where unplanned disruptions are impacting their ability to execute plans as designed.
As much as the dogs on the Internet keep saying the Z System is a failure (it isn't), I'd judge Nikon is only able to supply about a third of current demand at the moment, and at no real fault of their own. Other companies are starting to have the same problem as parts supplies get really constrained. 
The good news is that all the unplanned issues should be short term, not long term. I expect things will flip sometime in early fall as supplies start to catch up to demand. I'm guessing that Christmas 2021 is going to be huge for the camera makers, including Nikon.
Most of you aren't photographing a particular specialty. Thus, what you want is a well-rounded camera that can do everything pretty well. A Nikon D850 isn't as good at fast action as a D6, but it performs decently for action. Likewise, a Sony A1 isn't designed as a landscape camera, but it handles that type of photography well. 
What do I mean by all-around camera? Look at the header bar at the top of the page: portrait, landscape, travel, wildlife, sports, birds. I take photos in all those categories (and more) regularly. I need a camera that is great at all those disciplines.
So what are the leading contenders these days for all-around cameras? Having used pretty much everything on the market while pushing them into things they don't normally do or weren't designed for, here's my current thinking about the most likely candidates for "best":
Canon 5D Mark IV — This one's getting long in the tooth compared to the others, but it's still a solid jack-of-all-trades for many. 30mp is at the low-end for all-around cameras now, the video is dated (4K 30 Motion JPEG), and the focus system has fallen behind the state-of-the-art, so the 5D Mark IV is just barely hanging on as an all-around camera, and only for some. Personally, it's not close to one of my top picks. Too bad Canon won't take the R5 sensor and use it to create a 5D Mark V. That might be enough for the 5D to get back on my top list.
Canon R5 — Everyone got all caught up in the 8K and overheating hype and missed the fact that this camera is really well-rounded. Indeed, it's Canon's best, most well-rounded camera to date. Canon users need to pay attention to this model, it's the one they probably really want.
Fujifilm X-T4 — Everything else in Fujifilm's lineup goes down one or another rabbit hole that keeps them from being what I'd considered all-around candidates. The problems I have with the X-T4 are that we're at only 26mp with no pixel shift, the autofocus is good but not as good as the leaders, and we have a few other little nits we'd need to ignore. I personally don't feel an X-T4 is all-around enough for me to use it that way.
Nikon D850 — For several years, the D850 was the camera that I considered "the best all-around camera you can buy." Amazingly, it's holding its own even today. There's little this excellent DSLR can't do acceptably well, though fast frame rates will require the vertical grip and a different battery.
Nikon Z7 II — While much of the software and hardware of the Z7 II is patterned off the D850 and the Z7 II can photograph fast without a grip and bigger battery, a number of small things make it "not a D850 equivalent," and thus not quite as capable of being your all-around camera. Sadly, the missing bits are mostly firmware and a couple of extra buttons, which would be easy for Nikon to fix, but they didn't do so with the update to the II model.
Olympus E-M1 Mark III — Surprised to see it on this list? Don't be. It's an incredibly well-rounded camera, just with a small crop sensor. While the 20mp count is low for an all-rounder, the E-M1 Mark III does have a sophisticated pixel-shift capability, which fills in the gap, at least for non-moving subjects. Better still, Olympus is still the only one really pushing things like Live Composite, which provides yet another capability in the camera. (The E-M1X is basically the same camera with a vertical grip built in. However I don't actually consider it so much an all-around camera because of its bulk.)
Panasonic S5 — Some might argue the S1R is the all-rounder, but Panasonic addressed a number of small things that just make the S5 a better camera. Sure, it's only 24mp, but like the Olympus I just mentioned, it can pixel-shift to get higher resolutions on static subjects. The sore point in considering any Panasonic camera as an all-around camera is the focus system, which just isn't up to the level of state-of-the-art Canikony. 
Sony A7R Mark IV — My previous runner up to the D850 for best all-around camera was the Sony A7R Mark III. I've been pretty clear that I don't believe the A7R Mark IV is quite as versatile. This has a lot to do with the image sensor, which at 60mp and above ISO 800 I'm just seeing enough more noise that it's an issue compared to other camera choices I have. Moreover, I've seen too many Mark IV's with slightly mis-aligned mount/sensors such that those extra pixels get garbled at the left/right edges of the frame. Several of us have shimmed our Mark IV's, and that's generally not a sign of a good out-of-the-box all-around camera. Still, I know people treating the Mark IV that way. But if you have a Mark III and think you need to move up for the extra pixels, I'd tend to say no.
Sony A1 — The latest camera to appear is the last on my short list. Sony wanted this camera to be an all-around camera, and for the most part they've succeeded admirably. You start to see why if you use flash, photograph any action, or need great state-of-the-art, out-of-camera results (e.g. 10-bit HEIF with HLG). If you asked me to give you a quick description of the A1 I'd say "an A9 with A7R-like resolution coupled with the best of Sony's video bits." That sounds all-around to me. 
The easiest way to figure out who's on top is relatively simple: figure out which camera is the best all-around one within each brand, then figure out how those top-of-brand cameras compare to one another. So, here we go. I'm going to reveal my top three, and in the order I'd consider them here in Spring 2021 if I wasn't vested in any mount:
Sony A1 (US$6500) — Surprise! Right, I'm a Nikon shill (not!). Sony got so many things right about this camera that it feels awkward talking about anything that wasn't perfectly right (the Rear LCD, some footnotes that point out particular setting limitations [e.g. what it takes to get 30 fps], and some strangeness in the saving of and custom recall settings). Can the A1 be used for sports? Absolutely. Can the A1 be used for wildlife? Absolutely. Can the A1 be used for landscape? Absolutely. Can the A1 be used in the studio or for portraits? Absolutely. We hit a couple of nits you have to work around with astrophotography and few other specialties, but the Sony A1 can still do those decently, too. Even the menu system feels right now, even if it might be foreign at first to a newcomer. 
Nikon D850 (US$2500)

— 

Really? Still? A big YES. It starts at the image sensor, which is still essentially state-of-the-art for everything other than 8K video even four years later. Yes, to get 9 fps for action you'll need the vertical grip and an EN-EL18 battery, which is a small drawback. However, I have no qualms using the D850 as is for pretty much any of my work these days. And I have absolutely no issues with the images it produces. The D850's weakest point would be its 4K video, so it's not a camera I'd select if video was one of my primary uses. However, the 4K video out of the D850 is still quite good, and certainly broadcast worthy in the right hands. The D850 is one of those "buy it and use it to death" cameras. Extra credit: for some the Z7 II actually might be better for their particular all around balance. That would depend upon which photographic discipline is your primary use, versus which are auxiliary uses. Nikon could have made the decision a perfect "just pick DSLR or mirrorless," but they didn't (we did get that with the Z6/D780). 
Canon R5 (US$3900) — You're probably surprised again. You shouldn't be. The R5 shows that Canon's top camera designers got back on their game, although some of the details seem to indicate that they might have been a little rushed. Those genre questions I asked about the A1? Instead of "absolutely" as my answer I'd tend to say "certainly" with the R5, thus its rating here. How do the I define the difference in those two words? With the A1 when I write "absolutely" I simply have no qualms. It does what I need it to do how I expect it to do it. When I substitute "certainly" for the R5 I'm saying that the camera can still do that job, but I might have some small reservations or nits about how it does it. Emphasis on "small." I believe a lot of people underestimate the R5 (and R6, which shares most traits). It's a really good camera that can be used for virtually every photographic purpose.
Just out of the top three for me would be the Olympus E-M1 Mark III, so I need to tell you why it's out of the top three. Mostly it's the small 20mp sensor and the autofocus performance. Both those things aren't quite at the level of what I expect these days. Not that the E-M1 Mark III is a slouch, it just doesn't reach the same heights as my choices. 
Canon, Nikon, and Sony make nearly 90% of all the interchangeable lens cameras sold. Which means that most of you reading this are vested in those three mounts. Which makes things really easy: Canon users looking for their next all-around camera should right now choose the R5, Nikon users looking for a long-term all-around camera should get the D850 (or maybe the Z7 II), and Sony customers now have that A1 to consider (though many would be well served by picking up an A7R Mark III at discount). 
Of course you might have noticed the prices attached to each of my three top choices. The Nikon D850 is a clear bargain compared to the Sony A1. Indeed, you could buy the D850, the 24-70mm f/2.8E, and the 70-200mm f/2.8E for the price of just the Sony A1 body right now. It's rare that Nikon's been the bargain choice with their top models, let alone an overwhelming bargain choice.
If you pick something other than those three in those mounts, you're either specializing or you're compromising something, in my view. That's your choice. I don't expect everyone (anyone?) to agree with my assessment here. But you readers keep asking for it, so there it is. 
Oh, one final bit: is my wallet where my keyboard is? Are any of these cameras in my long-term gear closet? Yep. I bought a Sony A1 and I've owned a Nikon D850 for some time. I use them regularly. I don't have much in the way of Canon lenses, thus I've not opted to buy the R5, but if I did have a stable of Canon lenses, I wouldn't hesitate. 
Lately I've been getting a lot of feedback that centers around what I'd call the perception of a camera company. More than usual. It seems to be the "new complaint."
I'm going to use Nikon in this example, but I see similar messages from Canon, Fujifilm, Olympus, Panasonic, and Sony users with slightly different complaints.
So let's get started:
"In the foreseeable future I may be upgrading [my] camera for better video, and as Nikon never produced much for DX DSLR I don't trust them to do so for DX Z (can't be the only one thinking that)." 
You're not the only one thinking that. This is a very common complaint. Now I'll be the first one to admit I hear the complaint from my readership mainly because I've been pointing out the DX lens problem for ten years now. But that complaint is now mainstream, and again, very commonly expressed, both privately and broadcast on the Interwebs. 
When Nikon decided to emphasize FX over DX to get users to upgrade to a more expensive camera, they essentially stopped rolling out DX lenses (for my regular readers: buzz, buzz; for the rest of you, that's the annoying sound I make facing Nikon Tokyo every time I have to talk about the lack of DX lenses). If people didn't notice that on their own, they certainly noticed it when I kept pointing it out. 
As I pointed out in Back of the Envelope Math, there's simply not enough volume solely in full frame to sustain and grow a full-fledged camera and lens operation. The problem is that the Japanese are seeing the other products they need to provide too narrowly, and even as niche (compacts and crop-sensor cameras). Yet crop-sensor ILC is still where the volume is, so they need to do something. 
Nikon's "something" so far simply looks more like "we'll build some low cost bodies but not support them with a full lens set." They're not alone in that, as Canon is doing the same thing with M. Unfortunately, that's not the right answer. Even if it were the right answer, neither Canon nor Nikon is setting customer expectations correctly or even close to well with their messaging. 
And so I get emails like the one above—just this week alone there were at least a half dozen—and unfortunately Nikon doesn't sell a Z50 to those folk. Now, I like getting the messages, because it gives me something to write about. But I'm pretty sure Nikon doesn't like not selling a Z50 ;~). 
Ironically, the Z50 is a very good video camera. For its price, really really good. Too bad there aren't any lenses that really suit those video users (buzz, buzz). 
"What cracks me up about this is that I'm falling all over myself trying to buy more Z gear, but Nikon steadfastly refuse[s] to do the main thing that would tip the scale, and [which] you keep telling them: Let me configure the function buttons as I have on my D850, allowing me to switch modes AND activate focus with one instant button push. You're gonna need another "buzz buzz" shorthand just for this one glaring refusal." 
The funny thing is that Nikon got this right with the D5 generation cameras (D500, D850, D5) but failed to carry it over to anything else. The D780 doesn't have it and the Z's don't have it (push, push ;~). Yet "focus" is the one area where the Internet keeps saying Nikon hasn't gotten fully up to speed compared to Sony, so you'd think that someone at Nikon would be smart enough to realize that even a Sony A1 doesn't do what the D850 does with that instant reconfiguration bit. 
Nikon did seem to hear users about a few things and provided those as firmware updates. Fixing Subject Tracking, for instance (the original implementation was way too modal). The II models also gave us the full vertical grip, USB charging, and a few other hardware fixes to common complaints. But a simple button fix? Nope. Not in sight (push, push). 
If you have fewer customers than before—and this is true of virtually every camera company—then you'd think you'd listen to them more carefully and set off a team to fix every complaint, particularly when it's something that you've already got the code for and is a simple firmware change. 
Sigh. 
And later in the previous email: "I feel buyer's remorse for getting my Z7 in the first place, and I LOVE my Z7. That's a weird company/customer relationship."
Nailed it. I'm hearing echoes of this sentiment from most Nikon users these days, and I immediately recognized that my thoughts are similar. 
Thanks for the good stuff, Nikon, but didn't you hear us about the bad stuff? 
Now, to Nikon's (weak) defense, they're not the only ones that have fallen into this paternalistic design trap. Apple is a really good example, particularly the Ive-era design tendencies. Minimalism is good to a point, but the product still has to perform. Taking out the SD card slot—or hiding it behind the computer—definitely makes the design clean, lean, and simpler. Unfortunately, the minute I have to hang a card reader off the computer that simple/clean thing is broken for me, particularly with my laptop, where keeping the "desk space" it's taking up often needs to be kept to a minimum (ever try using a dock and dongles on an airline tray table Jony? Not so elegant is it?)
"Okay, I know what Nikon wants me to do.  They want me to dump all of my DSLR's and F-Mount lenses and buy mirrorless and all new Z-Mount lenses.  They are provoking me to do this by discontinuing all DLSR and F-Mount camera and lens development."
Other variations of this remark I've been getting point out the missing screw-drive lens support from the FTZ Adapter as further evidence. 
First, I'm not at all sure that Nikon is discontinuing all DSLR and F-mount development. Indeed, there's still a D850 replacement lingering out there for sure, and I keep hearing about two F-mount lenses still in development. 
What all the camera companies are having problems with at the moment is the difference between the installed base and the buying public. Canon and Nikon's installed base of DSLR users is huge. Still. I believe both companies are still selling more DSLRs than mirrorless, but that ratio has come down considerably recently. 
Nevertheless, DSLR user is still a thing. Dedicated DSLR user is still a thing. DSLR buyer is still a thing. Maybe five years from now that last item might not be so much of a thing, but it is still today. 
Frankly, I think Canon and Nikon are both sending horrible messages to their tens of millions of established customers. The message should be "we've got you covered, no matter whether you want DSLR or mirrorless, but look what these new mirrorless systems can do that's new."
As I pointed out ten years ago, mirrorless is inevitable if for only one reason: it reduces parts and simplifies manufacturing, which is another way of saying "it costs the camera companies less to make them." That eventually these cameras will do more than DSLRs—and already do in some ways—is a carrot to users. 
Olympus and Sony DSLR users essentially suffered when those companies went all in on mirrorless. Now it's the Canon and Nikon users' turn, apparently. Look how long it took Sony to regain footing after not treating their DSLR customers right. You'd think Canon and Nikon would have learned something there. Apparently not.
So, yes, Nikon would really like it if existing Nikon DSLR users simply stopped buying DSLR gear and replaced it all with mirrorless gear. But wishes are not reality. Nikon is not only messing up parts of the transition (screw-drive, focus controls, etc.), but they're being pretty bone-headed about the messaging to customers. Both those issues are costing Nikon tens of millions of dollars in sales. You'd think they'd want to fix that. 
"[Nikon says] most of my F-Mount lenses will work via their (clunky) adapter, but do I really want to spend the rest of my life photographing with my F-Mount lenses on an adapter - no.  Or, do I want to buy a new Z-Mount 600mm f/4 lens for $12,000+ when it comes out - no.  So what is one to do."
I empathize with that. I'm in the same boat. 
So let me pick on Nikon some more ;~). 
For the most part my exotics (e.g. 400mm f/2.8) work just fine on the Z System. However, those missing focus controls and some small oddities with focus performance based on aperture make it less than 100% smooth. 
The problem with this class of user is simple: the minute you tell them that they have to replace both their expensive camera bodies and really expensive lens sets, you open that customer up to considering the competitor's cameras. Plus if you don't give them good options for staying DSLR, they might just stop buying. 
Frankly, Nikon has gotten a few things wrong and they need to figure out how to correct them. For instance, if they offered a service to convert my 400mm f/2.8 from F-mount to Z-mount, I'd take them up on it. Even if it cost US$1000 (last time I looked US$1000 is less than US$12,000). Likewise, not updating the D850 would be a big mistake, too, as the DSLR user wants to get as much out of their lens set as possible for as long as possible.
Of course, Nikon can't do everything at once, so perhaps those things will still happen. But even a comment like "we're exploring whether we can provide an option to convert the expensive F-mount lenses to Z-mount" would be the right messaging to sooth a few customer's qualms. Unfortunately, Nikon sucks at messaging. I'm not even sure they know what that is. (None of the other camera companies are all that much better.)
I've posted some articles on my other sites in the past several days you might want to take a look at:
As always, here are the pages to bookmark and visit if you don't hit those other Web sites every day:
I've tackled this subject before, but it bears repeating in today's endless discussion of "which camera is better?" The correct answer? It probably doesn't matter. And certainly not in the down-in-the-weeds details such as any minor dynamic range differences.
We have this curious intersection of marketing-induced paranoia going on, and the savvy camera makers are fueling that fire. FOMO (Fear of Missing Out). Bragging Rights ("mine goes to 11"). Dead versus Woke (DSLRs versus AI-inclusive mirrorless). And much more.
Thus we get endless "R5 or Sony A7R Mark IV/A1" or "Z6 II or Sony A7 Mark III" types of questions consuming electrons over the Internet. Heck, we even get the same question within a brand (e.g. "buy the older Z6 or the new Z6 II?").
The simple answer to that last question is this: buy the older model to save money; or buy the newer model to still have the most capability at the end of a long ownership. 
I can't believe I wrote this first in 2004, but here it is: "If you can't get great images from any of the current DSLRs, it's not the camera that's the problem." That's not only true today, but it's octupily true, and may even be true of some compact cameras and even smartphones. These days you don't have to micromanage exposure any more to get great photos. You also don't have to fully master an autofocus system to get great photos. You don't even need to buy high-priced models to get a reasonably fast frame rate for continuous photography. All models you can buy include a lot of features, probably more than you'll use. 
If you haven't read The Tip of the Iceberg article I referenced at the beginning, please do so now. Why? Because many people are making the mistake of comparing Camera X to Camera Y in isolation and then either (1) are assuming that choosing one or the other is the same cost to them; or (2) are comparing the cost of Camera X to Camera Y versus the feature/performance set. 
So let's take the Canon R5 versus Sony A7R Mark IV choice question that I saw circulating today: 
The Sony right now is cheaper. But that might only be true if you were going to also buy all new lenses and accessories for both cameras (tip of the iceberg, baby). If you were already a Canon owner, you have lenses you can use already, and probably many accessories, as well.
The Canon R5 has 8K. Actually, we can find several features that one camera has that the other doesn't. So is that feature actually something you need or will even use? If not, you don't need to consider it; considering it would be FOMO.
Canon is the market leader overall, Sony is the market leader in mirrorless. Doesn't matter. Repeat: doesn't matter. For sure Canon, Nikon, and Sony will be in business making cameras tomorrow, just as Toyota, Honda, and Hyundai will be in business making cars tomorrow. Wanting to own the "winner" is just bragging rights. Which likely won't last very long.
What do you know? Canon cameras operate like Canon cameras. Sony cameras operate like Sony cameras, though Sony has been reworking the menus and controls lately. I've written this before, too: if you have to think about where a control is or how to make a feature active, you just missed the photographic moment. It's why on critical assignments I use two of the exact same camera, not mixed models.
You'll notice that I've made no reference to dynamic range. No reference to 45mp versus 60mp. No reference to "color fidelity" (whatever that is). No reference to a lot of things that come up in the X versus Y discussions. Why? Because these things rarely are inherently useful in differentiating which product to buy. Moreover, "what's best" changes constantly. 
What I might mention that's useful is whether or not the lenses you want to use long term are available or will become available (though again both cameras could likely adapt lenses you might already have). But even there, I need to repeat a relative of the third bullet: betting against Canon, Nikon, Sony, and even the L Alliance to fill out a lens set in the next few years would be a bad bet. All the mounts will eventually fill with plenty of choices, just as they did in the film era and the DSLR era.
Finally one other thing I've mentioned before: in marketing, confusing the potential buyer with lots of choices and small feature/performance differences means that someone—typically the sales person the customer interacts with—can steer them to a particular item they really want to sell. If you don't know that those sales people are incentivized from time to time with dollars, goods, or travel, then you'll certainly fall prey of buying what someone else wants you to buy. 
Key takeaways:
Think of the entire photographic "system" you're assembling, not a single item like a camera body. 
You're being "steered" towards decisions by FOMO, bragging rights, and incentivized sales people (to which I'd add YouTubers and more). 
What's "best" today won't be tomorrow, whether that be a system, camera model, or feature.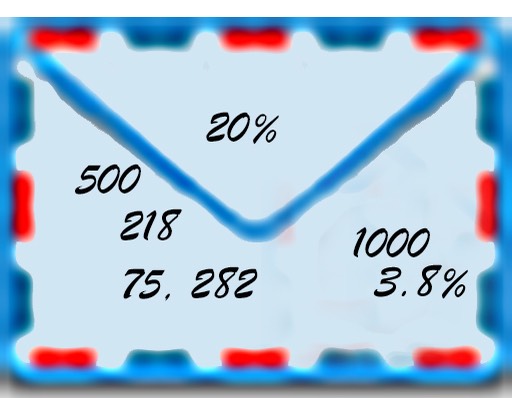 I keep seeing the "there's no market for entry APS-C cameras" statement being batted about the Internet. 
Last year Japanese digital cameras shipped 8.8m units (compacts plus all ILC). That represented a value of 420b yen. I've noted before that the Japanese are trying to keep that overall number as high as possible, because it drives component costs, spread of R&D and manufacturing dollars, overhead, and more. 
While one tactic the camera makers are using is trying to get you to transition to higher-priced full frame mirrorless cameras, the other tactic they're using is to fill their lines with other things that will sell. 
In terms of volume, APS-C is the image sensor most of the ILC units currently sold are using. The average selling price of those bodies is under US$1000. 
So let's get out our envelope and pencil some numbers on the back. 
Assume 5m units and 500b in revenue (rounded numbers from where we're currently at). That's US$1000 a unit, though that's not the final sale price, it's what the camera company took in. 
Next, we have to make an assumption about APS-C versus full frame. Nikon's been pretty successful at full frame. They've never sold more than 20% of their units as full frame, though. The same appears to be true with all the other makers, as well. So let's say 20% of those 5m units are full frame, which is a nice round 1m units (warning: I'm pretty sure that number is higher than current full frame volume, but we're just sketching out some numbers to show you the reason why the statement in the first paragraph will prove wrong).
Let's further assume that those 1m full frame units sell for an average of US$2000 (warning: also likely too high a number). That's 218b yen. The camera companies still need another 282b yen of revenue to keep their heads above water. 75b will come from compacts, but we're actually now short almost equal to the revenue from full frame to make our 500b yen number. That has to come from crop sensor ILC.
What number would make that work? How about 3.8m units at US$500 average? (Again, that's not the retail price, it's the price the Japanese sold the unit into distribution for.)
Can the Japanese sell 3.8m APS-C units a year? They already do. And they'll be highly motivated to make that number work going forward. Not only does it keep the overall dollars taken in at an acceptable level, but it also generates new potential customers to later upgrade to full frame. 
Of course the issue is going to be driving as much cost out of such product as possible while providing as much benefit as possible (over a smartphone) at the same time. That's a tight, tough design space, but when you know what it is you have to achieve, that's more than half the solution to the problem. If you don't know what you have to achieve, you will only solve the problem by random chance. 
This, by the way, is Canon's conundrum. The M series was designed to be just that: as much cost removed as possible while providing something beyond a smartphone is capable of. The problem is that M doesn't eventually lead a user to RF. Moreover, since the M's have a paucity of lenses that go beyond 70mm equivalent, they don't really offer optical option advantages over the smartphones. That makes the M's a hard sell. 
A Nikon Z30 wouldn't have the same "doesn't lead to full frame" problem, but the paucity of lenses (buzz, buzz) still makes Nikon's problem similar to Canon's. 
Sony is mostly using older cameras to get entry model prices down (e.g. A6000) rather than have a specific entry model (e.g. an up-to-date A5xxx). The Alphas do lead to full frame, and Sony has a better lens set for APS-C than Canon and Nikon, so Sony will more likely succeed in their goals for APS-C than their main rivals. 
Fujifilm is "all in" with APS-C. XF doesn't really lead to GFX other than the brand name on the front of the camera and the film simulations. Fujifilm's problem, therefore, is different than Canon/Nikon/Sony: Fujifilm either needs medium format to produce more volume or they need even better high-end APS-C cameras. Probably both. 
Personally, I'd have a line that had two low "hook them" cameras, and otherwise mostly concentrate on higher end cameras. The trick is how big can you make the gap between the hooks and the big fish you really want to sell. Make that gap too big and you don't get much action. Make it too small and you don't get all the dollars you could have.  
Getting back to the first paragraph: "there's no market for entry APS-C cameras". No, there has to be a market for APS-C or else we're going to lose a lot of camera makers. They have high motivation to make a low end work, and they are constantly analyzing that trying to get their product optimized to what they can sell. 
Ten years ago I published an article and presented to Japanese executives with my thesis: that smartphones would constantly erode the bottom of the dedicated camera market, while the top of the market would basically be full frame. My prediction was that smartphones would first start gobbling low end 1/2.3" sensor compacts, then larger sensor and higher end compacts, then 1", and eventually start competing with m4/3 and maybe APS-C. Thus, the space between the smartphones and the top full frame cameras would get smaller and smaller.
I called this the Big Squeeze. 
We're deep into the squeeze. But it doesn't mean that there's no market for APS-C, it means that the products you can put into what's left of the dedicated camera market are more narrowly defined and are under price pressure.